Location data and visualization studio for mapping, analytics, and more.
GIS data analytics + predictive intelligence platform
Founded in 2018, Urban SDK is led by co-founders Drew Messer and Justin Dennis. The firm is recognized for its data-analytics and predictive-intelligence platforms, used to improve data sourcing, reporting, and analysis — contributing to increased safety and traffic flow on its clients' roadway networks. Urban SDK's clients include the Florida Department of Transportation, North Florida Transportation Planning Organization, and the Memphis Area Transit Authority.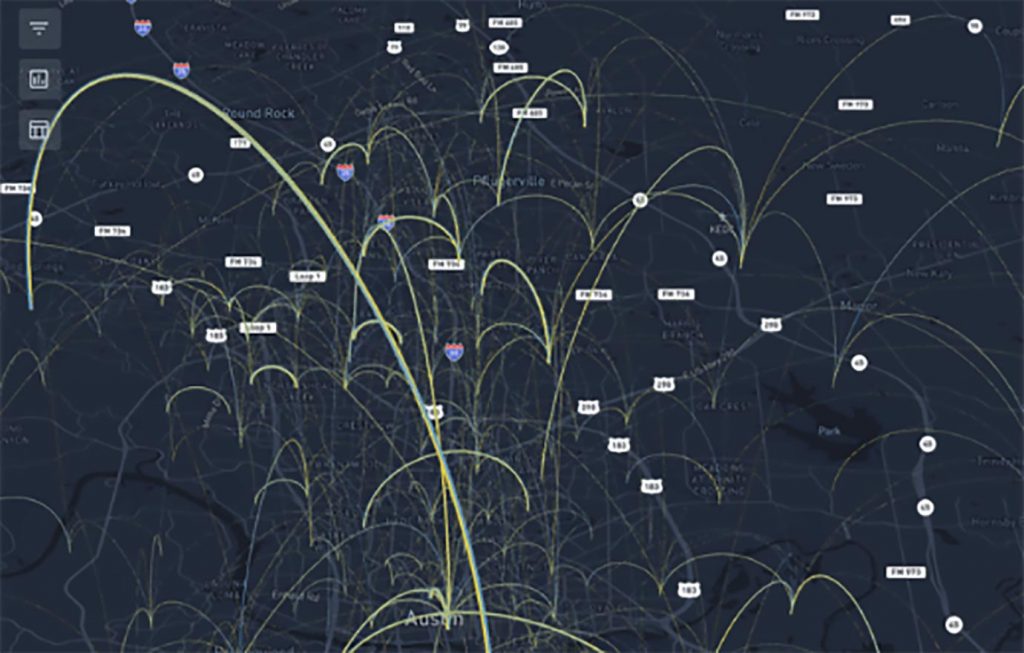 The investment and strategic partnership between WGI and Urban SDK works with cities, Municipal Planning Organizations (MPOs), and State Departments of Transportation (DOTs) to streamline data, decision making, and planning for mobility improvements by applying predictive-analytics tools to known data sets. Through combined professional expertise, WGI + Urban SDK offers clients the ability to enhance safety, improve mobility, and realize cost savings by using data analytics combined with WGI's robust infrastructure capabilities.
WGI Ventures is a participant in Urban SDK's seed investment round.
Smart City Works
Urban advisor, partner, accelerator + investor
Shadow Ventures
Venture capital for startups that innovate the built environment